(Page viewed best @ 800 x 600 true color/32Bit)
"I want to take this time to thank my son, Mike, for making this page possible. It's been a fun afternoon sharing time, exploring, and just being together. He is my computer whiz kid, I could have never done it without him! I want to thank my son, Chris, for his understanding to let Mike and I have this time together."
I wrote those words 644 days ago when this page first went online. Mike designed the graphics and layout. We had so much fun that day......:) Since then, I've updated "Sabrina's Place" a few times. I'll always keep it basically the same, it's a part of Mike and that day, that I never want to lose. I have to say my world is pretty complete. I look at my two boys, where their path's have taken them at this point in their lives. There are so many more in the big world, calling their names. I'm just waiting for that special "knight" to rescue me...:), but for the most part, I really do have it all. (1/3/1999)
"Lost In China" is home again...:) We spend a wonderful evening together updating Sabrina's Place. We decided to change some of the concept of my web page. We combined Sabrina's Place with Mischievous Copulas. It's not the "page" so much, as it's where technology has taken Mike & I over the last few years. I love playing with graphics & design now. Mike loves the technical part. Sabrina's Place is the prodigy of our combined expertise. I get excited to think were technology will be five years from now....:) (11/20/99)


Sabrina's Place is dedicated to my two fav guys, Mike and Chris, who bring me love, joy, contentment, tears, frustration. I know through all the pain and happiness.... the three of us have gone through over the years....they are just trying to find their own identities, as sometimes I'm still trying to find my own, too. I love both of you, always and forever...:) Mom.
(Click on Marquee)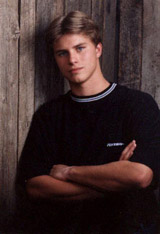 When I was born, it wasn't put on my life's itinerary to 1. Cook, 2. Be an english major, (so if anyone feels compelled to write to me to show me the error of my grammatical blunders, please DON'T, cuz this IS MY page and I'll just write it anyway I want to.) 3. Behave. I have a wonderful time being audacious, Audacious: "not restrained by a sense of propriety", Propriety: "conformity with accepted standards of proper manners or behavior". I just can't help it, misbehaving & playin' is so much fun......!!! Will I ever grow up...???...probably not....:) S~

I've meet some wonderful people online that have touch a special place in my heart. Some I have meet in person, others I hope to meet someday. Getting to know others and their ideas, all the wonderful gifts about them that they've shared with me, will never be forgotten...they each, in their own way, have taken me across a bridge to a new awareness and understanding about who I am. I thank those special people for being who they are and touching my life...:)

"Love is not a taking but a giving, one can not take from you what they need....without first giving it, if they do..... then it means nothing. If they give first...then can it reach the greatest of satisfaction, then and only then can they take from you unselfishly."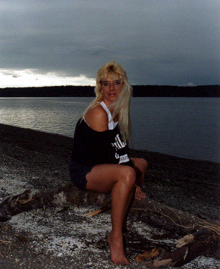 (Click on Marquee)

(Click on Marquee)

(Click on Marquee)

(Click on Marquee)


Sign My Guestbook
View My Guestbook