A Few Words To Many
In a room overcrowed by
4 corners
3 chairs
2 people
and a burning cigarette that I didn't light
I don't love you anymore
is always a few words too many
"Billy Myers"
"Growing Pains"
ROMANCE
"A tale of wonderful and extraordanary events by
use of the imagination. Excitement, love, adventure,
courtship between two "
A page of some of my favs to enhance romance,
combined with a special, unique, intriguing man
Hhhhhmmm......:) S~
Black Tie Valet
A must for that special person in your life.

Archibald Sisters
Aw..........A great place to get lotions with your favorite scent, candles, etc. A place full of treasures, no doubt. There is nothing like a hotbath in almond oil, then the soft finger tips of your partners...gently, slowly massaging your back....by the glow of candle lite . Purrrrrrrrrrr.......:)

© 1999 Frederick's of Hollywood
A place for a man that knows how to
make a women feel special,
A place for a woman that knows her man...!!!!
Copyright © 1997, 1998, 1999 Cigar Scene. All Rights Reserved.

For The Man & The Audacious Women

A Fine Cigar Is Most Definitely In Order For That

Romantic Evening.....!!!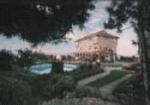 Arbor Crest Vineyard
Nothing better than a romantic afternoon. The Arbor Crest Vineyard, a place to go....browse the beautiful gardens, sip on a nice glass of Arbor Crest wine, play a game chess on their life size board. This is my all time fav place in Spokane, WA.

The Relationship Quizzes
See How You Rate

Backround done by:
Keli G.
Copyright © 1998, Keli G. All Rights Reserved.